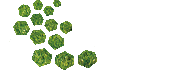 Company
Profile
With more than 20 years' experience on metal product designing and manufacturing, Pasia Honeycomb Products Co., Ltd is versatile on supplying diversified honeycomb and sandwich products for clients of various industries including construction, transportation, marine, mechanical, industrial equipment, decoration and so on. Honeycomb panels are applied and being applied in numerous fields, based on the best strength and weight ratio, extreme condition resistance such as high or low temperatures, humid or watery condition and so on, A+ fire rating, high tolerance on size, etc.
The company is now performing as a fast developing manufacturer of R&D, designing, manufacturing and sales of honeycomb products including aluminum or stainless steel, paper, Aramid, PP plastic honeycomb core and their panels, stone honeycomb panels, innovation honeycomb products, customized honeycomb products including section inserted, painted, powder coated, oversized, special shape panels, parts based on CAD drawing and so on. Pasia has put into significant capital on equipment investment to secure first class product fabrication. Until now, Pasia has already possessed the most advanced bending machine, panel shearing machine, digital controlled turret punch press, complete automatically controlled continuous paint coating production line and so on. It can not only mass produce flat panels, but also produce single curved, twist and all shapes of customized honeycomb panel. The production management is under ISO9001:2008 quality management system. Quality products have won good reputation in market with repeated orders from our customers. We have exported our products to Germany, Brazil, Mexico, Colombia, Korea, Singapore, Indonesia, Malaysia, Middle East, Uzbekistan, Russia, Ukraine, Australia, Algeria, etc. Large scale production, effective quality control system, complete local industry support and advanced cost control plan make Pasia capable of providing top-quality structural panels in wide variety of styles, designs and materials at competitive pricing.
Please contact with us if there is any queries on product, process, property and so on. We will try our every best to meet customers' requirement.