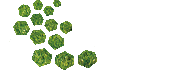 Customizing
Core

Index
>
Customizing
>
Core
A wide variety of cores of different materials including different grade aluminum, Aramid, polypropylene, polycarbonate, craft paper and so on are available for selection, however, customization of aluminum honeycomb panels for various applications are our advantage as most of the technicians and workers in our plant have a number of years' experience and expertise. Aluminum honeycomb cores can sustain temperatures ranging from below zero up to 180 ℃ and even extreme temperatures. They perform well on moisture, corrosion and fungi, and A+ fire resistance. The cores generally are perforated so that airflow can follow inside through the panel so that the temperature will be kept evenly while required strength is maintained. Panels of transparent polycarbonate skins sandwiched with aluminum honeycomb cores are super flat and moisture resistant.
Plastic sandwich panels are bonded with polypropylene plastic honeycomb core and fiber reinforced plastic skin plates. They are widely used in the ship building industry, transportation, and other innovative places where require moisture resistant, super light weight, environment resistant performances.
Craft paper honeycomb core is something very popular and with long history use in honeycomb panel manufacturing because the core is the most cost effective and lightweight and the panels are widely used for in-house doors, furniture, shelving and partitions, art products and so on.
Aramid (also known as Nomex) honeycomb core is a kind of reinforcing core made of Aramid paper with the most advanced properties on light weight, strong strength, anti-corrosion, high fire rating and thermo-insulated and can be bonded well with almost all kinds of resins or adhesives such as epoxy, polyester, and vinyl ester.
All kind of foams or other materials such as rock wool, wood, etc should also be options for sandwiched panel. Pasia is open to customization.