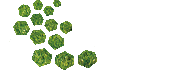 Customizing
Customizing

Index
>
Customizing
Customizing- Core:
A wide variety of cores of different materials including different grade aluminum, Aramid, polypropylene, polycarbonate, carton paper and so on are available for selection, however, customization of aluminum honeycomb panels for various applications are our advantage as most of the technicians and workers in our plant have a number of years' experience and expertise. Aluminum honeycomb cores can sustain temperatures ranging from below zero up to 180 ℃ and even extreme temperatures. They perform well on moisture, corrosion and fungi, and A+ fire resistance. The cores generally are perforated so that airflow can follow inside through the panel so that the temperature will be kept evenly while required strength is maintained.
Panels of transparent polycarbonate skins sandwiched with aluminum honeycomb cores are super flat and moisture resistant.
Plastic sandwich panels are bonded with polypropylene plastic honeycomb core and fiber reinforced plastic skin plates. They are widely used in the ship building industry, transportation, and other innovative places where require moisture resistant, super light weight, environment resistant performances.
Craft paper honeycomb core is something very popular and with long history use in honeycomb panel manufacturing because the core is the most cost effective and lightweight and the panels are widely used for in-house doors, shelving and partitions, furniture, art products and so on.
Aramid (also known as Nomex) honeycomb core is a kind reinforcing core made of aramid paper with the most advanced properties on light weight, strong strength, anti-corrosion, high fire rating and thermo-insulated and can be bonded well with almost all kinds of resins or adhesives such as epoxy, polyester, and vinyl ester and peel lose reduced.
All kind of foams or other materials such as rock wool, wood, etc should also be options for sandwiched panel. Pasia is open to customization with broad range options.
Customizing-edging:
Edge enclosure for the honeycomb sandwiched panels is generally for the following reasons:
1. Hiding honeycomb or other core material from exposure to outside
2. Sealing panels especially the edges from outside external influence such as moisture, pollution material and so on
3. Strengthening or reinforcing rigidity to edge areas
4. Bracing hardware and other required parts and accessories
5. Supporting or connecting to the structural parts
Glue sealed edge is adopted for the field of regular requirement where the panels with unique thicknesses while other closeout methods are not workable.
Aluminum alloy section edging system is an innovative edging system developed by Pasia and there are many shapes available for selection such as Rectangular (Rectangular Hollow Section RHS), H shape, L shape, C shape and so on. This system can be used to completely seal the panel and protect its periphery. For example, legs inwards or outwards C shape section can achieve the function of fastening panels together with a metal block or other fastening system. Aluminum Alloy Section can be used to make oversized panel more rigid and flat and regular panels with strict size and mechanical performance tolerance. Embedded solid aluminum along the edges is also available which can reinforce the panel with maximum strength and allow for possible fastening points to be placed.
A bended edging system is another smooth and seamless edging system. The skin plates are size reserved to be bent to close out the panel on an automatically controlled CNC machine with all possible thickness and radian requirement.
Anyway, the options are not limited on the above and Pasia is open to any question, requirement and idea from customers.
Customizing-surface finishing:
Honeycomb panels are sandwiched generally with two skin sheets and a reinforcing core. For the surface and its treatment, many laminating and finish options are available for clients' choices including anodizing aluminum surface, painted, powder coated, roller coated, printed, wooden or bamboo veneer, granite or marble stone backed, transparent, fiber woven structure, tread-plate, stainless steel, color steel, so on and so forth.
For HPL option, your selected high pressure laminate pattern with different colors and veneers can be laminated with any honeycomb sandwiched panel. The surface finish pattern will provide the decorated object with various aesthetic options.
There are hundreds of finishes including decorative patterns and different colors for the roller coated, powder coated or painted aluminum honeycomb panel or other material surfaces, which can be used for the outdoor fields more than 20 years after being produced.
However, the surface finishes options are also very wide for customers' choice. Pasia is able to provide related design, sourcing and fabricating services based on our full capacity.