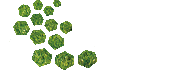 Customizing
Surface finishing
Honeycomb panels are sandwiched generally with two skin sheets and a reinforcing core. For the surface and its treatment, many laminating and finish options are available for clients' choices including anodizing aluminum surface, painted, powder coated, roller coated, printed, wooden or bamboo veneer, granite or marble stone backed, transparent, fiber woven structure, tread-plate, stainless steel, color steel, so on and so forth.
For HPL option, your selected high pressure laminate pattern with different colors and veneers can be laminated with any honeycomb sandwiched panel. The surface finish pattern will provide the decorated object with various aesthetic options.
There are hundreds of finishes including decorative patterns and different colors for the roller coated, powder coated or painted aluminum honeycomb panel or other material surfaces, which can be used for the outdoor fields more than 20 years after being produced.
However, the surface finishes options are also very wide for customers' choice. Pasia is able to provide related design, sourcing and fabricating services based on our full capacity.