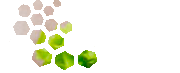 Product
Honeycomb Cores
Structure and Manufacturing:
Aluminum honeycomb core is made of aluminum foil jointed by special purpose glue. The performance of the aluminum honeycomb core is determined by aluminum foil, joint glue and the size and configuration of the core.
1. Aluminum foil
Regularly, 3003H24/5052H18 aluminum alloy foils after strict surface treatment are used for producing aluminum honeycomb core
2. Joint glue
Modified epoxy glue for high temperature cure process can provide not only sufficient bonding strength, but also environmental resistant and high or low temperature resistant properties. The joint strength of aluminum honeycomb core is the keypoint of evaluating the core's performance. The minimum requirement should be more than 2.0N/mm.
Specification of aluminum honeycomb core:
Item

Unit

Specification

Cell Size

inch

1/8"

3/16"

1/4"

mm

2.6

3.18

3.46

4.33

4.76

5.2

6.35

6.9

8.66

Side Length

mm

1.5

1.83

2

2.5

2.75

3

3.7

4

5

FoilThickness

mm

0.03-.05

0.03-.05

0.03- 0.05

0.03-.06

0.03-0.06

0.03-0.08

0.03-0.08

0.03-0.08

0.03-.08

Width

mm

≤440

≤440

≤440

≤1800

≤1800

≤1800

≤1800

≤1800

≤1800

Length

mm

≤1500

≤1500

≤2000

≤3000

≤3000

≤3200

≤4000

≤4000

≤5500

Height

mm

1.7~150

1.7~150

1.7~150

3~150

3~150

3~150

3~150

3~150

3~150

Item

Unit

Specification

Cell Size

inch

3/8"

1/2"

3/4"

1"

mm

9.53

10.39

12.7

13.86

17.32

19.05

20.78

25.4

Side Length

mm

5.5

6

7.33

8

10

11

12

15

FoilThickness

mm

0.03-.08

0.03-0.08

0.03-0.08

0.03-.08

0.03-0.08

0.03-0.08

0.03-0.08

0.03- 0.08

Width

mm

≤1800

≤1800

≤1800

≤1800

≤1800

≤1800

≤1800

≤1800

Length

mm

≤5700

≤6000

≤7500

≤8000

≤10000

≤11000

≤12000

≤15000

Height

mm

3~150

3~150

3~150

3~150

3~150

3~150

3~150

3~150
Specifications can be customized according to customer's requirement.

Applications:
1. Transportation: Interior and flooring panels for train, deck panel and bulkheads in marine vessels and marine products, automotive, truck and et al; shock absorber in train industry, Crash test in automobile industry, tail windings and rotor blades in copter and flooring in transit, ships, aircraft;
2. Construction: lightweight panels in building exterior and interior, desk top, base, and shelving of furniture
3. Sports: bumpers and body panel of F1 machine
4. Manufacturing: industrial partition and tooling board.
5. Electrical: RF and EMI shielding; energy absorber
6. Energy: rotor blade in wind energy.

Supply modes:
- Unexpanded block
- Unexpanded slice
- Expanded sheet
- Pieces cut to size