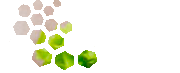 Product
Honeycomb Panels
Manufacturing
The natural marble or granite stone is sliced into 3-5mm thickness pieces by advanced slicing equipment then combined with aluminum honeycomb panel using aerospace composite technology to form super thin stone honeycomb panel. It is a green and environment-friendly material which is being widely used in various applications.
Recommended Specification
It shall apply 3-5mm thick stone material and 10-25mm aluminum honeycomb panel,bonded together with special adhesive. The recommended thickness is 4-5mm stone + at least 25mm aluminum honeycomb panel for exterior curtain wall decoration, 4-5mm thick stone +15mm thick aluminum honeycomb panel for interior wall decoration, 3-4mm thick stone + 15-20mm aluminum honeycomb panel for interior suspended ceiling and 5-8mm thick stone + 10-15mm thick aluminum honeycomb panel for floor board.
The Advantages of Stone Honeycomb Panel
1、 Light Weight
The least thickness of marble aluminum honeycomb panel is just 5mm after bonding. While regular composite ceramic tile or granite thickness is about 12mm thick. It can save the transportation cost and it is the best choice for buildings with load limitation. Standard panel weight is 16 kg/m3 which are equal to glass of 6mm thickness and 1/5 of stone weight with the same thickness.
2、Strength Increased
After marble is bonded with ceramic tile, granite and aluminum honeycomb panel, its bending resistance, shearing resistance have been increased significantly, therefore the damage ratio during transportation, installation and use are greatly decreased. Anti-shocking strength is ten times more than the one of granite of 3cm thickness. There is no decrease of strength after 120 times of the freezing and thawing acid test.
3、Increased Anti-contamination Capacity
There will be color change or besmirch happened half or one year later after the common original marble plate (the entire board) are installed or used with wet cement pasting. This kind of situation can be avoided if using stone aluminum honeycomb panel with its harder and denser baseboard as well as its super thin glue liner.
4、Easier Colour Aberration Control
As the original plate of 1 m2 of stone material for aluminum honeycomb composite panel is sliced into 3 or 4 pieces to become into 3 or 4 M2 while the figure and color for these 3 or 4 M2 are almost the same therefore it can secure the uniformity of figure and color of large area use.
5、Easy Installation
Based on previous advantages, it increases installation efficiency and safety because ofcontrolled weight, fragileness (strength and et al), color separation and stitching and decreases installation cost.
6、Breaking the Limitation
There is no problem with the installation positions of original marble plate including exterior wall, floor, windowsill, porticos, and table surface and so on except ceiling. No matter it is marble or granite, no decoration company would like to run a risk. However, composite panel of marble surface and aluminum honeycomb panel has broken the limitation of stone decoration as its light weight of 1/5 or 1/10 of the original plate so it is the inevitable selection.
7、Sound Insulation and Moisture Proof
The composite panel made with aluminum honeycomb panel and marble slice possesses properties of sound insulation, moisture proof, thermal insulation and cold-proof because of its equilateral hexagon hollow aluminum honeycomb core. It shows better advantages against the original whole marble plate.
8、Energy-Saving and Consumption-Reducing
As stone honeycomb composite panel has the properties of sound insulation, moisture proof and temperature insulation, it can significantly reduce buildings' electricity and heat energy consumption after installation in interior or exterior of building.
9、Cost Reduction
As stone honeycomb composite panel is with thinner marble slice and lighter weight, it can save a big portion of transportation cost. Furthermore, for some precious stone type, the cost shall be lower more or less than its original stone plate after forming into composite panel. Pasia's price is very low, about 1/3 cost of the one produced in North America or Western Europe.

Application
1、 For Building
Curtain Wall, Ceiling, Building Layer Surface, Partition Wall, Raised Floor, Large Door and et al.
2、 For Elevator Decoration
Wall, Floor, Ceiling, Door and Exterior Decoration Material of Elevator。
3、 For Furniture and House Furnishing Industries
Replacing stone material as furniture panel material, super thin stone aluminum honeycomb panel is a good choice of material. It persists the properties of natural stone but decreases the panel weight and is widely used in furniture countertops, sanitary product table panel, wall panels of sauna room et al.